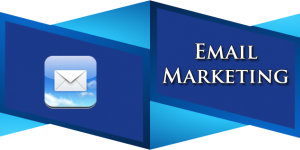 Oftentimes the "conversion" that many seek from their websites is the generation of an email list to be used for follow up contact.  E-tech utilizes a powerful  list management support system which handles up to 64 e-mail lists.  Business owners and organization leaders can sort and manage individual customer or member accounts, generate history reports, and even manage multiple newsletter templates – all within the same intuitive interface.  E-Tech utilizes "best practices" to ensure your e-mails are not interpreted as spam.
E-mail marketing is an affordable way to keep your customers coming back! Email marketing uses effective communications that helps relationships with customer. Email marketing gives you an effective way to promote your business to current and potential customers.
A focused approach that we will plan, design, and deliver information via email that will allow you to promote specials, services and most any thing else that you desire directly to your customers inbox in a personalized manner.