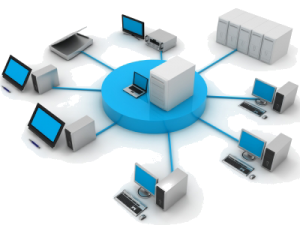 E-Tech Express has extensive experience in network design, implementation and management, combined with broad programming and development experience, our goal is to understand your company, its business, corporate environment, vision, and how those elements relate to specific technology demands.
E-Tech Express also serves as a system integrator for your network design, which means we specialize in bringing together multiple systems for inputting, processing, interpreting, storing and categorizing data. We work closely with you to develop affordable, scalable solutions, whether you need something new, want to add to your existing network, or need to upgrade and replace an outdated network.  We will work with you to identify needs and recommend and implement the technologies that best fulfill those needs.  We believes in long lasting partnerships with our clients and will be around to support our solutions.

We understand that you implement technology to achieve greater business success.  We are committed to helping you attain that success and protect your investment. Our business relationship doesn't end when your computer network installation is complete. Our IT consultants are available as IT managers to augment or provide systems administration. We are present for the critical stage of your technology investment – the point where it is actually used.