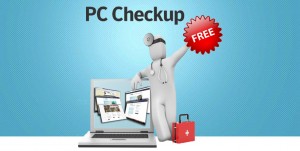 Free Computer Checkup
Bring your computer in to our shop and receive a free computer checkup. Free computer checkups: Start-up procedure is checked the computer undergoes a basic virus scan along with a basic hdd test. Based on any symptoms that may occur other areas of your computer may be scanned, such as the registry or the boot sector. Other tests may be preformed if called for.
Free Business Computer Checkup
We come to you. Free professional, cost conscious evaluation of your computers, peripherals, network, internet access, security, power protection, backup system, operating systems and related software.
Also receive FREE a do-it-yourself maintenance schedule outlining when and what tasks should be performed to avoid most problems such as crashes, lost data and slow down. Protect your investment and get higher performance. Call us today to take advantage of this great offer. E-Tech Express 513-474-8300.