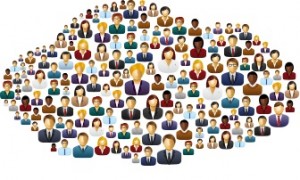 We understand that your members are the lifeblood of your organization. Whether your members are individuals or organizations, it's vital to serve each member's needs individually and that is difficult to do without the right systems and practices.  Our member management solutions combine advanced technology with association management best practices and efficient staffing to ensure that members are able to connect, network and collaborate efficiently and effectively.  Our online membership management service keeps your association current with the latest technology.
Our Member Management Services include:
Guidance from E-Tech Express team to select, install, configure and manage the right association management software solution for your organization.
Managing member interactions in compliance with industry best practices.
Answering membership inquiries, providing information to members and prospects and processing membership applications and renewals.
Providing member onboarding kits to new members.
Ensuring compliance with your organization's legal documents, including bylaws and IPR policy.
Managing member email announcement lists, e-newsletters and membership renewal campaigns.
Providing monthly membership status and activity reports.
Contact us today.  We'd love to show you how our system can help you save time and money and lead your association to success.